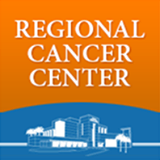 THE NAPLES BUCKEYES
CORDIALLY INVITE YOU TO
Buckeyes Care Luncheon Fashion Show
NOVEMBER 16, 2016 @
11:30 A.M.
FASHIONS BY CASUAL CONNECTION
More on Casual Connection
Fashion-lovers will rejoice! Casual Connection at 2464 Vanderbilt Beach Road Ste 504 in Naples is presenting a show of the season's hottest new styles. Every woman loves freshening up her closet with new wardrobe items. This store has exactly what you're looking for. Casual Connection has all the necessary accessories to complete your wardrobe. A piece of clothing from here will hug you in all the right places for a flattering cut by Casual Connection.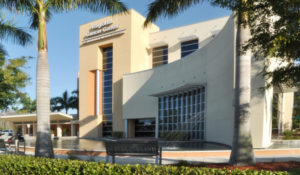 Benefits Lee Health Regional Cancer Center
Compassionate Care Fund—All money raised stays in our community!
All of the proceeds from this event will provide need-based financial help to those fighting cancer in our community …. groceries, gas to get to treatment, rent, utilities, treatments etc. for under-insured and non-insured cancer patients!
Compassionate Care Fund—All money raised stays in our community!
Thank you to those who donated to the Ohio State Alumni Club of Naples Out Reach Committee's upcoming Buckeyes Care Luncheon and Fashion Show Premier Event to benefit Lee Memorial Hospital Compassionate Care Fund, November 16 at the Hilton Naples. Help us  participate and make a real difference for our community and show our BUCKEYE PRIDE and SPIRIT by promoting "CARING, COMPASSION, COMMUNITY".  sign up (here) or contact Sarah Smith (239) 992-8670 or Anne Knouse (239) 325-8962.  Space is limited so sign up today. Tickets are $60. $70 (for premier runway  seating . Admission includes Lunch and premier fashions exclusively by Casual Connection of Naples.
Beginning at 11:30, a cash bar will be available as you select your favorite baskets at the Chinese Auction, view the vendor tables, purchase raffle tickets and visit with your friends. There may be many other surprises as you walk the reception area! Lunch will begin at 12:30 followed by the Fashion Show.
Ticket prices, $60 per person Preferred table of 10, $600
VIP Runway seats, $70 per person (limit of 4 tables of 10 each)
Beginning August 1, 2016 you may purchase tickets:
Call: Sarah Smith, (239) 992-8670
Email: bonitabuckeye@gmail.com
Call: Anne Knouse, (239) 325-8982
Email: annieknouse@gmail.com
Cost
60.00 per person
Preferred Tables of 10—$600
Runway VIP Tables $70.00 per person (limit 4 tables of 10)
Buckeyes Care Fall Fashion Show is the first event to benefit charities in our community and all proceeds from this event will go to the Compassionate Care Fund at the Lee Health Regional Cancer Center. This fund provides need-based financial assistance to the underserved populations with a cancer diagnosis. Treatments, rent, utilities paid, gift cards for groceries or gasoline, etc. are covered for those under-insured or uninsured patients who are fighting cancer.
This inaugural event will be held on November 16, 2016 at the Naples Hilton. The afternoon will include cocktails, a Chinese auction, luncheon and a fashion show presented by Casual Connection, an exclusive Naples boutique featuring casual to dressy ladies wear and all accessories.
 Below is a listing of partnerships and benefits each level provides. If you would like to help fund a specific item or portion of an item in our budget and be recognized for that area, the following are some possibilities:
Wine Welcome – provides a first glass of sparkling wine – Estimated Budget - $700
Decorations – Estimated budget - $500
Unique Exclusive Raffle Prize (such as: Designer handbag, jewelry, generous gift certificate to
Casual Connection)
Gift Bags for each guest
Please Contact Sara or Anne
Call: Sarah Smith, (239) 992-8670
Email: bonitabuckeye@gmail.com
Call: Anne Knouse, (239) 325-8982
Email: annieknouse@gmail.com
Buckeyes Care Fashion Show Partnerships
HOPE - $1,000
Acknowledgement as a Hope Partner for the event including logo on the Event Poster, Event Flyers and all Fashion Show printed materials following receipt of support

2 registrations with seats at a VIP Runway table

Recognition at the Event and in the newsletter and website
COURAGE - $500
Acknowledgement as a Courage Partner for the event including logo on the Event Poster

2 registrations for the Event

Recognition at the Event and in the newsletter and website
BELIEVE - $250
Acknowledgement as a Believe Partner for the event including logo on the Event Poster

Recognition at the Event and in the newsletter and website
SPECIAL PARTNERSHIPS
BUCKEYES CARE TOP RAFFLE PRIZE - $1,000 (Cash or Retail Value)
Acknowledgement as a Raffle Partner for the event including logo on the Event Poster, Event Flyers and all Fashion Show printed materials following receipt of support

2 registrations with seats at a VIP Runway table

Recognition at the Event and in the newsletter and website
WINE WELCOME - $700
Provide the first glass of sparkling wine to welcome each guest

Acknowledgement as the Wine Welcome Host for the event including logo on the Event Poster and on all Fashion Show printed materials following receipt of support

2 registrations for the event

Recognition at the Event and in the newsletter and website
TABLE CENTER PIECE ORCHIDS - $600