2016 – 2017 Scholarship Students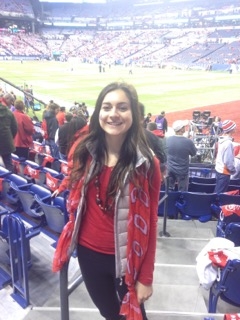 Kaitlyn Holzer is in her third year at OSU and her major is Arabic studies with a minor in law.  Kaitlyn is a graduate of Gulf Coast High School and the daughter of Christopher and Jennifer Holzer.  Kaitlyn has been involved in many activities at OSU in her first year and spent this summer in an intensive Arabic course overseas and in Columbus.  We wish Kaitlyn the best for another great year as one of our students.  She can be reached at holzer.31@buckeyemail.osu.edu.
Carlan Bostick is the Shirley Marie Nault Naples Buckeyes scholarship awardee.  Carlan is a graduate of Barron Collier High School and has been an Honors Student during her high school career.  Carlan was awarded the National Buckeye Award for out-of-state honors students, which will pay a large portion of her out-of-state tuition.  If not for the Club's assistance, Carlan would not be able to go to OSU and we are very pleased that we can provide an award to help her accomplish her dream.  Carlan is in the Speech and Language Therapy program for a major and in the final year of undergraduate work.  We wish Carlan the best.  Her e-mail is bostick.31@buckeyemail.osu.edu.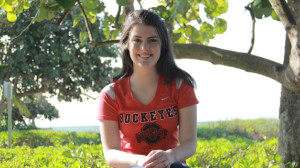 Lauren Schmelzle is another of the Naples Buckeyes' scholarship awardees.  Lauren is a graduate of the Community School in Naples and has dreamed of attending OSU for many years.  Lauren is involved in Honors Program activities at OSU as well as many other leadership activities.  She is majoring in Business in the Fisher College.  The Naples Buckeyes are pleased to be able to assist Lauren and she expresses her appreciation for this award.  Lauren's e-mail is schmelzle.3@buckeyemail.osu.edu.